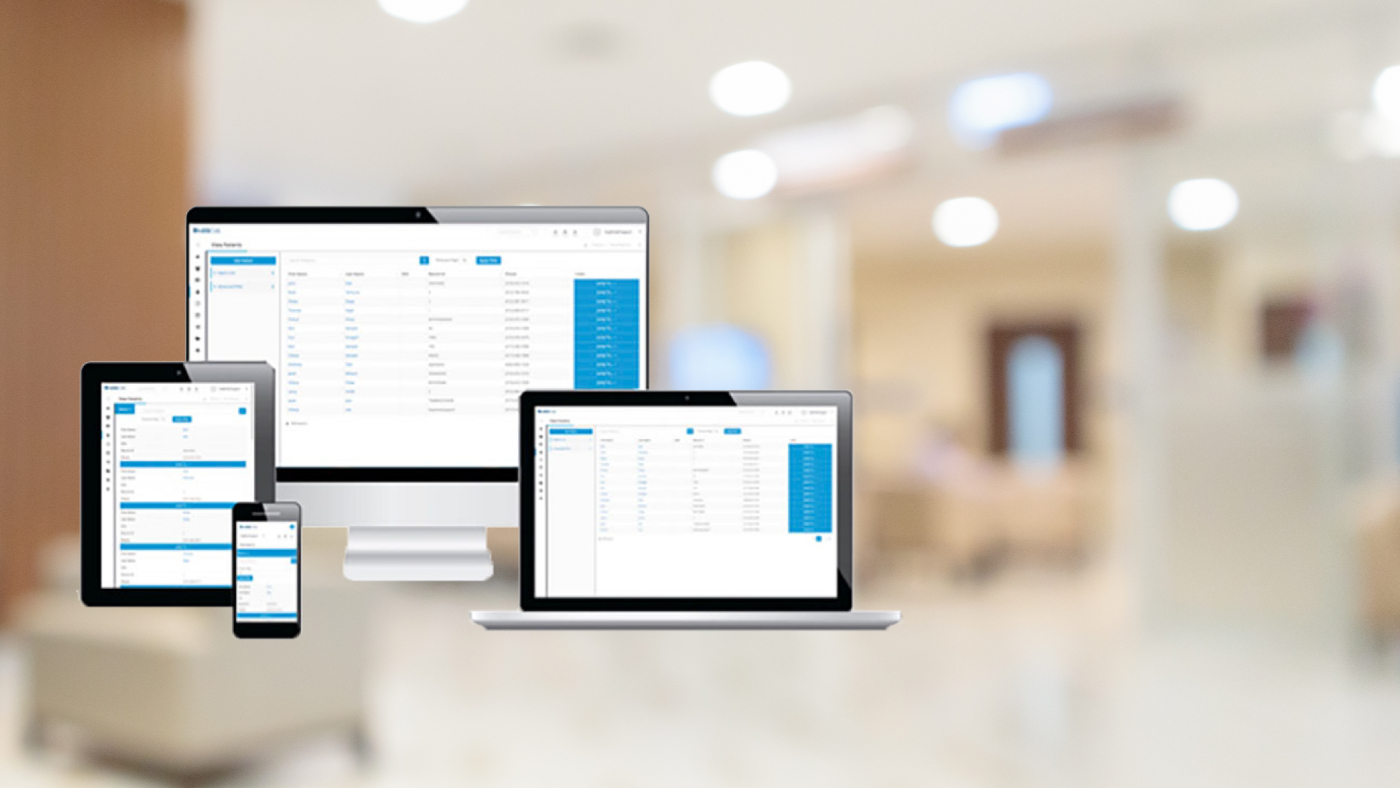 About
The #1 Care Delivery Platform
Since 2003, HealthCall has been leading the advancement of care delivery by empowering multidisciplinary care teams to provide highly personalized care to large populations with superior outcomes.
Our patented technologies put patients at the center of the care model. HealthCall empowers extended care teams and communities with a plethora of collaboration tools designed to be customized to uniquely solve our client's most pressing care problems.
At HealthCall we have found that by working together to provide personalized care through a unified platform, our clients are able to help more people in less time with more appropriate care while consistently exceeding quality benchmarks.
We believe this is the right thing to do.
Our Mission
HealthCall's mission is to provide the communication of more timely and relevant health information between healthcare professionals and patients, resulting in higher quality outcomes, healthier self-care behaviors, and improved financial efficacy.
Our Pursuit: Advancing Care Delivery
Approximately 240 million 9-1-1 calls are made in the United States every year. There are an estimated 130 million hospital emergency room visits every year, with 12.4% resulting in admission. Too often, people rely on the hospital emergency room for preventive care. Twenty years ago, HealthCall questioned whether using automated prompts, assessments, remote monitoring, and reporting could foster more proactive care to help healthcare providers keep patients with chronic conditions — the ones often dialing 9-1-1 — out of the hospital. Twenty years later, we find ourselves continuously building on this success and our patented technologies into areas that go well beyond chronic care management. We were shaping the dynamics of the virtual care delivery model, but that's only the beginning.
Along the way, as we worked with healthcare providers on the ground and responded to what could help them more effectively and efficiently do their jobs, we began to see how major challenges facing the US healthcare system were driving the convergence of care back into the home as the primary site.  We also saw how this approach led to patients doing better in their homes and avoiding expensive hospital visits. Our unique health care delivery model now housed longitudinal predictive metrics on patients' well-being as well as big data captures on population health that hadn't been within such easy reach before. We empowered extended care teams with a plethora of collaboration tools to help remove silos between traditional medicine and community agencies while keeping patients at the center of it all.
We are operationalizing highly scalable personalized care models with fewer barriers to help significantly larger populations in which multidisciplinary care teams are virtually connected and able to leverage sustainable resources in entirely different ways.
Study: Impact of a Heart Failure Disease Management Program on Hospitalization Presented at Heart Failure Society of America meeting, Seattle, WA, 2006.
Conclusion: Patients monitored with HealthCall were 4 Times more likely to avoid hospitalizations (95% confidence interval: 2.4-6.7, p<0.001)
Study: Relationship between Brain Natriuretic Peptide and Heart Failure Symptoms Presented at American Association of Cardiovascular and Pulmonary Rehabilitation, 2006.
Conclusion: Demonstrated link between worsening HF symptoms and elevated BNP levels.
Study: Change in Brain Natriuretic Peptide Predicts Risk for Hospitalization in Patients with Heart Failure Presented at Heart Failure Society of America Meeting, Seattle, WA, 2006.
Conclusion: Patients with a change in BNP ≥ 34.5 pg/ml were 3.3 times more likely to be hospitalized within 30 days compared to those subjects with a change in BNP <34.5 pg/ml (p=0.002)
Patent filed with the USPTO on the HealthCall system and method for monitoring patients without medical devices using clinical process automation technologies and applied behavioral health methodologies.
USPTO Patent issued on the HealthCall system and method
Study: Reduction of Brain Natriuretic Peptide Following a Disease Management Program in Patients with Heart Failure Presented at Heart Failure Society of America, Washington, DC, 2007
Conclusion: HealthCall monitoring program significantly lowers BNP. Importantly, the Cardiologist concluded the lower BNP was not a result of highly proactive care; rather, the patient's health improved by reducing the load on their heart.
Publication: Impact of the Implementation of Telemanagement on a Disease Management Program in an Elderly Heart Failure Cohort Published in the Progress in Cardiovascular Nursing journal
Key finding: Along with reaffirming the benefits of disease management, this is one of the first to demonstrate that self-directed Telemanagement [HealthCall] is of higher value in terms of better outcomes, ease of implementation, and increased cost-effectiveness. Source: www.lejacq.com
Study: An Evidence-Based Approach to Improve the Care of Patients with Heart Failure: The Use of Individualized Education and Tele-monitoring to Decrease Acute Hospital Days Presented at the American Association of Heart Failure Nurses meeting, 2008
Conclusion: Patients monitored with HealthCall experienced a 43.7% reduction in acute hospitalization days
Study: Relationships between co-morbidities, reimbursement, and cost in the treatment of heart failure Presented at Heart Failure Society of America Meeting, Seattle, WA, 2009.
Conclusion: By reducing the number of readmissions, the number of un-reimbursed will decrease, and average reimbursement will increase.
Publication: The Game of Health, An innovative lifestyle change program implemented in a family practice Published in the Journal of the American Academy of Nurse Practitioners
Conclusion: The Game of Health was well received by patients and was effective in modifying behaviors to achieve a healthier lifestyle and improve body composition.
Study: Sustainable Solution Demonstrates Significant Readmission Reductions Across Multiple Entities Nationwide Case Study, Patrick Dunn, Ph.D., 2013
Key findings: HealthCall improved health outcomes, enabled better care coordination, and improved operational efficiency.
Study: Large Home Health Network Migrates Patients to Device-free Monitoring to Improve Care and Reduce Costs White Paper, Community Health Network, 2014
Key findings: Monitoring with HealthCall is superior to device-based telehealth in its ability proactive alert on non-measurable symptoms, enable management by exception to monitor of more patients, and greater cost-effectiveness while ensuring better patient outcomes.
Study: Dynamic Results in Reducing Readmissions in Patients with COPD: A National Analysis White Paper, Kenneth London, MBA 2016
Key findings: 30-day COPD readmission rates among [populations monitored with HealthCall] is 65% less than the "Top 15 Health Systems" and 67% less than the national average.
Study: Achieving the Triple Aim in Post-Discharge Care Case Study: Catholic Health Initiatives, 2017
Key findings: Monitoring with HealthCall reduced readmission rates (57% within 30 days), shorten length of stay (reduction of 4.9 LOS days on average per patient!), patient testimonies and survey revealed consistent patient satisfaction (10 out of 10), improved patient compliance to treatment plans (60% adherence) -- they achieved the triple aim: improved health outcomes, better care experiences for patients, and reduced cost of care.
Read the latest news, articles and studies on the best practices, latests innovations, and sustainable practices that are advancing care delivery and driving greater financial efficacy.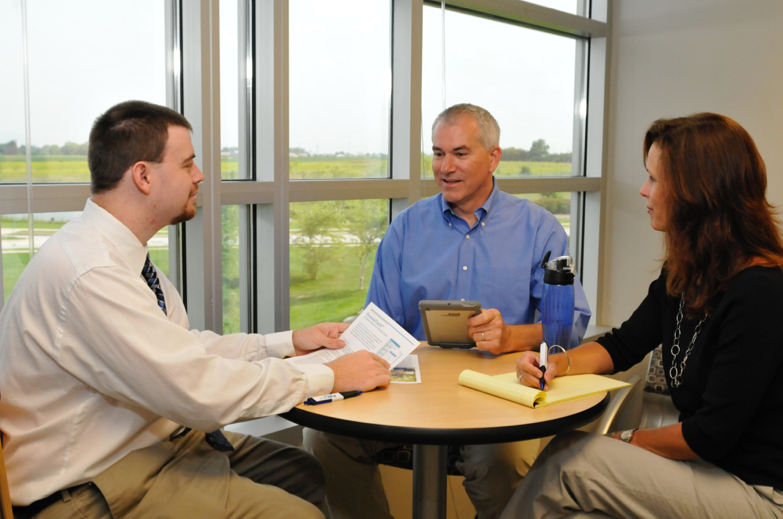 Our Career Openings
Innovative? Energetic? Up for a challenge? At HealthCall, we have an impressive history of doing what others say can't be done, and still having a life outside of work.
If you think you're a good fit, and you'd like to help our clients change their patients' lives for the better, we want to hear from you.