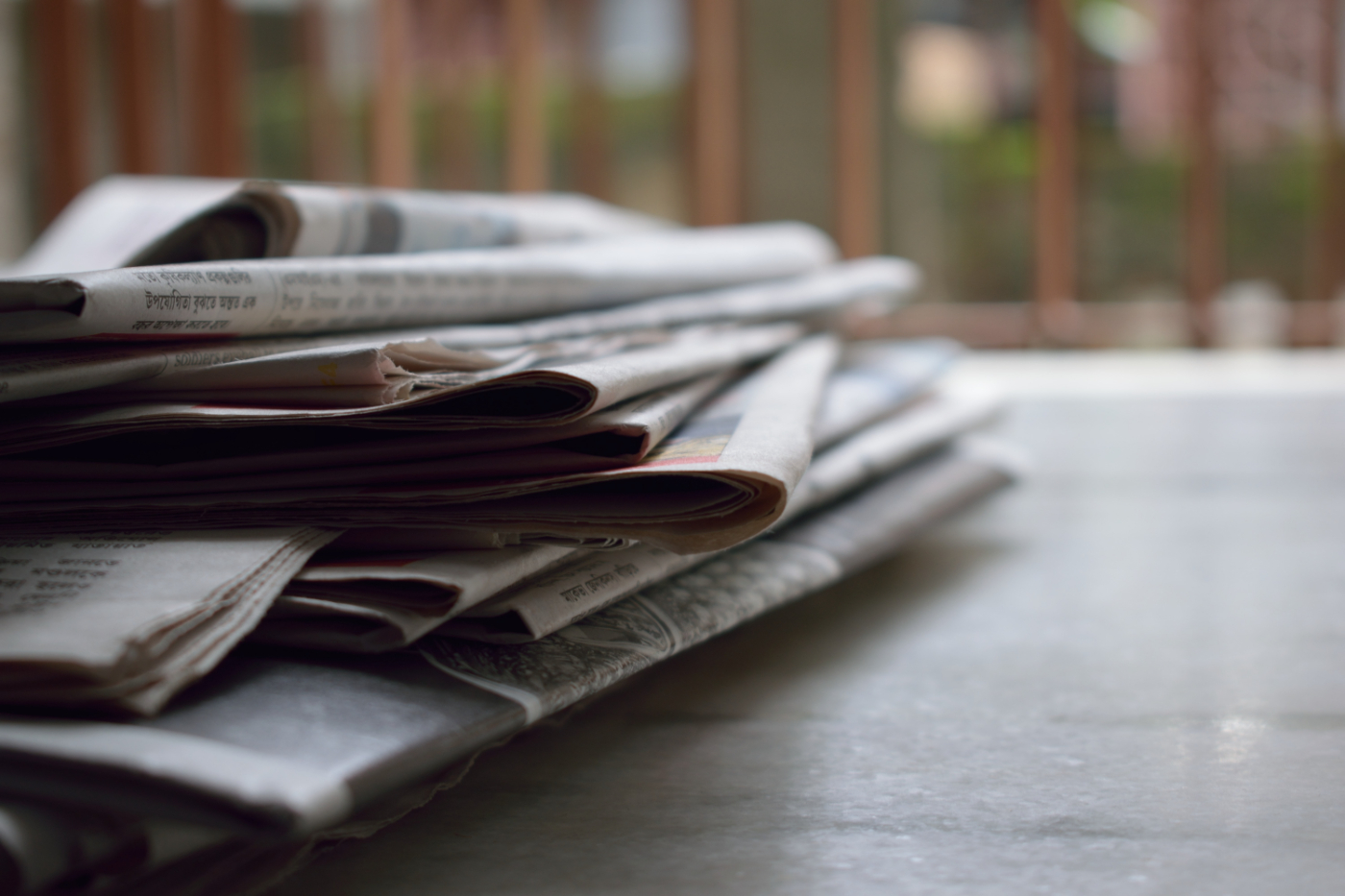 Resources
Build Your Program on the Success of Many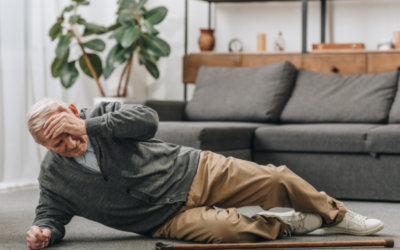 Community ParamedicinePrestigious Medical Journal Spotlights Fall Prevention Using HealthCall A recent study published in the Journal of the American Geriatrics Society highlights the...
read more
Explore All of Our Resources
Community ParamedicinePrestigious Medical Journal Spotlights Fall Prevention...
read more
While Safety Management Systems works with patient populations on the Gulf of Mexico, Acadian Health serves large, primarily urban patient populations where prevention is just as critical. This is why Mobile Integrated Health (MIH) has become central to Acadian Health's approach in managing patients with chronic and urgent care needs.
read more
Acadian Ambulance, one of the top EMS services in the country, is a multi-faceted ambulatory care company with multiple public, private, and specialty partners. Acadian Ambulance's sister companies include Acadian Health, which provides at-home healthcare for sick but stable patients, Safety Management Systems, which provides emergency response and medical services in remote and industrial settings.
read more
Christopher Menapace, BBA, OFE, OFC, EMT-P, EMS-I, CPRS, a paramedic and former fire chief who leads a new community paramedic program as the Mobile Integrated Health Captain. The program was launched by Coshocton County Emergency Medical Services to reduce repeat 9-1-1 calls and avoid unnecessary trips to the hospital emergency room, contribute to the overall quality of life for people by keeping them at the center of an individualized treatment plan, and help people stay at home as they manage their chronic health conditions.
read more
Barely halfway through 2022, Tanee Thomas-Tedford, NRP, CP-P, of Lexington County EMS, said her division expects that number to keep climbing. Lexington Medical Center Foundation was instrumental in facilitating a Duke Endowment grant in which Thomas-Tedford's division was asked to get that number down. The initiative is called Uplift Lexington County, and is in partnership with Lexington County Department of Mental Health, Lexington Medical Center's social services, and a nonprofit called Serve and Connect.
read more
When Rick D'Auria gets a phone call about a pregnant mother struggling with addiction, it begins a cascade of events and conversations his office needs to closely monitor to ensure this woman and her child receive all the resources they need from all the different departments in place to help.
read more
LTHC Homeless Services partnered with Indiana-based company HealthCall, LLC to develop a personalized electronic health record platform for on-site providers to track health services to those experiencing homelessness. The platform allows communication between healthcare professionals who are addressing the chronic and acute health problems experienced by many persons without housing.
read more
For years, Capitol Medical Services (Capitol Medical) built its name and reputation by offering onsite treatment at events, everything from rodeos to concerts to sporting events. When COVID-19 struck last spring and shut down the events industry, Capitol Medical had to pivot quickly.
read more
In a county just south of Tampa, the COVID-19 pandemic changed how community paramedics deliver care, and now, as testing becomes routine, paramedics are shifting gears and adding a new service: administering COVID-19 vaccinations to the homebound.
read more
At first, launching a new technology-driven initiative during the early days of the unfolding COVID-19 pandemic might not have seemed like the right time. But hindsight proved timing is everything—and with the ongoing opioid crisis, there wasn't another moment to lose.
read more
Treating patients with multiple chronic conditions in their own homes is a model gaining greater traction across the United States, with the latest example coming from private insurer Humana now partnering with DispatchHealth, an urgent care delivery company.
read more
Recently interviewed by the Chicago Tribune, one Bradley University senior is turning heads and winning awards as she bridges gaps in her Indiana community.
read more
Not everyone who calls 911 may need to go to the hospital and that's where Travis Baker, a paramedic practitioner working for Austin-Travis County EMS, comes in. Baker recently joined an EMS that serves over a large area: 2.2 million people in a region spanning 1,039 square miles. Here, providing more targeted, high-quality care at patients' doorsteps and avoiding potentially expensive hospitalizations can have a significant effect on the community's health care system, reducing costs and strains on resources.
read more
Galveston County Health District (GCHD) in Galveston, Texas, recently announced its partnership with HealthCall to more effectively monitor COVID-19 cases after the county struggled to produce accurate data to analyze trends related to the pandemic.
read more
From the beginning COVID-19 presented with countless unknowns, and Empress EMS, a PatientCare EMS Solutions company, which serves New Rochelle, New York, just 20 miles north of New York City, recognized the high risks its region faced. Instead of waiting for direction from federal or state authorities, Empress EMS sprung into action, and its quick thinking may have helped mitigate a worsening situation in what became the nation's epicenter of the COVID-19 crisis.
read more
The COVID-19 pandemic has placed a spotlight on the growing value of treating patients with minor or manageable symptoms in their homes and avoiding costly hospital visits. However, treatment without transport continues to be largely undervalued and widely goes unreimbursed.
read more
Galveston County Health District (GCHD) launched a new innovative patient care system with HealthCall to help monitor active COVID-19 cases in Galveston County.
read more
Almost two years ago the Crisis Center's TransCare Medical Transportation division launched its pilot Community Paramedicine program made possible by a grant from Florida Blue. The goal for this pilot is to work with community members who frequently utilize hospital emergency rooms for basic healthcare, and connect them with a primary care physician, behavioral health care, or other medical resources better suited to their needs.
read more
The New York metropolitan area was hit hard by the spring coronavirus outbreak, leaving emergency medical personnel scrambling to respond while simultaneously dealing with the usual 911 calls, such as falls or overdoses.
read more
A new e-book from EMS World and HealthCall profiles forward-thinking EMS systems that are leveraging the power of telehealth and community wellness programs to circumvent traditional 9-1-1 response pathways.
read more
New program using HealthCall ensures patients get to the hospital when needed; those with minor symptoms are monitored at home, avoiding unnecessary hospital visits.
read more
Governor Cuomo is partnering with HealthCall client, Ready Responders, to expand healthcare and help test residents in public housing.
read more
The City of Austin, Texas chose HealthCall to advance their county-wide community health paramedicine program. "We want to do more in our community to help the underserved and homeless. The right technology can help us provide better care at much higher levels of efficiency," said Andy Hofmeister, EMT-P, CHW, Assistant Chief.
read more
New 500-bed Cashman ISO-Q facility opens in Las Vegas screening and caring for homeless with coronavirus
The City of Las Vegas has partnered with HealthCall and NurseCore to train staff and operate a 500-bed temporary hospital at Cashman Center; created to screen and care for homeless who may have coronavirus.
read more
FDA fast-tracked new blood and mucous diagnostics to more effectively identify who has COVID-19
Phoenix Paramedic Solutions will become among the first emergency responders in the country to deploy the recently-approved rapid-testing, onsite Coronavirus (COVID-19) blood or mucous diagnostic screen, which will be used in conjunction with the HealthCall COVID-19 Telehealth Screening and Monitoring application.
read more
Providers and paramedics can immediately begin using a web-based coronavirus screening and monitoring application to help patients remotely.
read more
West Palm Beach, Florida, like the rest of the nation, struggles with the ongoing opioid crisis, and the county's largest fire department—Palm Beach County Fire Rescue—relies on HealthCall's innovative software to track and mitigate these community challenges.
read more
The Centers for Medicare & Medicaid Service has finalized expanded guidelines for the 2020 Physician Fee Schedule with new reimbursement rules, which will allow hospitals and health systems to receive Medicare reimbursement for remote patient monitoring (RPM) services.
read more
Deep in the Appalachian Mountains is Ashe County, home to approximately 27,000 people where the poverty rate is at 19 percent and where many people struggle with life-threatening chronic conditions, including chronic obstructive pulmonary disease, congestive heart failure, uncontrolled high blood pressure, and type 2 diabetes. There are also many elderly people in the region who face the ongoing risks of falls and fractures.
read more
UPPER ARLINGTON, OH, Ohio passed legislation that expanded care beyond 911 calls, allowing community paramedics to be among the first responders who could visit patients in their homes to provide care outside of 911 calls. This enabled community paramedics to become part of a care team, alongside a patient's physician or case manager.
read more
Drug addiction and overdosing are major public health threats sweeping the entire country, particularly when it comes to opioids. But Nathaniel Metz, president of Phoenix Paramedic Solutions, had no idea how quickly he would have to scale up his new quick response team (QRT) program to address these challenges in his community.
read more
Gary Downs is a community paramedic for the Crisis Center of Tampa Bay's community paramedicine program. The Florida based organization launched this new program in 2018 through the support of the Florida Blue Foundation.
read more
Plano Fire-Rescue advances community paramedicine. Joshua Clouse, BSBM, CP-C, Lic-P, a firefighter-paramedic with Plano Fire-Rescue was an early adopter of Community Paramedicine, a program advancing the role of paramedics in post-hospital, in-home care.
read more
With over 1,100 patients under management in the past year, Palm Beach County Fire Rescue (PBCFR) continues to advance their innovative Mobile Integrated Health (MIH) programs using HealthCall to further reduce costs while improving care for Palm Beach County residents.
read more
Crucial Care Without Walls is a unique in-home care model that leverages a physician-led clinical team to bridge the transition from hospital to home to prevent avoidable readmissions for patients with complex medical needs.
read more
The cost of healthcare in the US continues to rise to unsustainable levels. Some of this growth is the result of new treatments and innovations, but much of the cost is due to inefficiency and a lack of proactive care. There is a continued emphasis within the healthcare system on preventing the acute onset of many common chronic conditions, including musculoskeletal conditions, heart disease, lung disease, and diabetes.
read more
Recently recognized in the Kokomo Tribune for its innovative community paramedicine program, Community Howard Regional Health chose the HealthCall® platform to manage its community paramedicine program. This initiative provides support and education to at-risk patients discharged from the hospital with chronic health concerns.
read more
HealthCall's cloud-based platform is specifically designed for providing care beyond the walls of the typical healthcare setting. This challenging and changing environment requires greater degrees of flexibility in documenting, collaboration.
read more
Ashe Memorial Hospital selects HealthCall as its new platform for coordinating and managing post-hospital care. Funded by a three-year Duke Endowment grant, this program will extend new models of care to populations with chronic disease and those who are most susceptible to unplanned hospitalizations.
read more
Palm Beach County Florida selects HealthCall for their highly acclaimed Mobile Integrated Health (MIH) program. Their program has been successfully alleviating the strain on the 911 emergency system by proactively meeting the needs of residents' non-emergency medical needs.
read more
HealthCall was recently awarded the Nevada Rural Hospital Partners (NRHP) three-year Population Health Community Paramedicine project! "The HealthCall product and proposal … are far superior to the other solutions we evaluated…" NRHP is a consortium of the 13 Critical Access Hospitals across EMS providers in 7 counties in Nevada.
read more
Catholic Health Initiatives is one of the largest nonprofit health systems in the nation operating in 17 states across 100 hospitals. Its mission is to connect agencies, communities, and facilities with the goal of bringing everyone the care they need, wherever they need it.
read more
Firefighters, EMTs, and paramedics providing emergency medical services to more than 80,000 residents in Fishers, Indiana
read more
Within the Community Health Network, Community Home Health monitors patients of physicians, heart failure clinics, diabetes care clinics, and their own home health populations. They also monitor hospital patients after discharge to help ensure their successful transition back into their homes—and to reduce 30-day readmission rates.
read more
HealthCall has demonstrated that its patented system, coupled with a clinical component, can reduce disease-specific admissions by 88%, and reduce readmissions in COPD patients 65% lower than the national median rates of the "Top 15 Health Systems" in America.
read more
The American Heart Association resources and care plans seamlessly integrate into the HealthCall care coordination platform and customized patient engagement tools to offer a new level of education and support to patients and caregivers.
read more
Fishers Fire and Emergency Services is planning to launch a new groundbreaking health monitoring and education program that is the first of its kind in Central Indiana. The innovative WeCare program, which brings together the resources of the Fire Dept., Community Health Network and social services organizations, is already being emulated by other communities.
read more
HealthCall is the first to provide a sustainable solution proven across multiple providers in multiple organizations nationwide to consistently demonstrate a significant reduction in readmissions in a large cross-section of patients.
read more