Early Response to COVID Proved Critical for NYC EMS
From the beginning COVID-19 presented with countless unknowns, and Empress EMS, a PatientCare EMS Solutions company, which serves New Rochelle, New York, just 20 miles north of New York City, recognized the high risks its region faced. Instead of waiting for direction from federal or state authorities, Empress EMS sprung into action, and its quick thinking may have helped mitigate a worsening situation in what became the nation's epicenter of the COVID-19 crisis.
Beginning in mid-February 2020, Empress EMS, a client of HealthCall, implemented protocol changes to boost patient and employee protection from the virus, improve response time, and increase communication and care efficiency, knowing that its 911 system was about to become overwhelmed with calls. Empress EMS handles an average of 150,000 responses annually, but saw a 25 percent spike in call volume during the spring in which about half involved patients in need of COVID screening.
Empress EMS focused on two key areas: operations and communication. Empress EMS understood that keeping paramedics safe was imperative to also keeping patients safe.To limit COVID transmission throughout the greater New York metropolitan community, Empress EMS quickly turned to city and county resources to increase its protective equipment supply, including gowns and N95 masks, and began investigating additional decontamination equipment for its ambulances. Mask mandates began for employees and patients on March 9, weeks ahead of federal recommendations.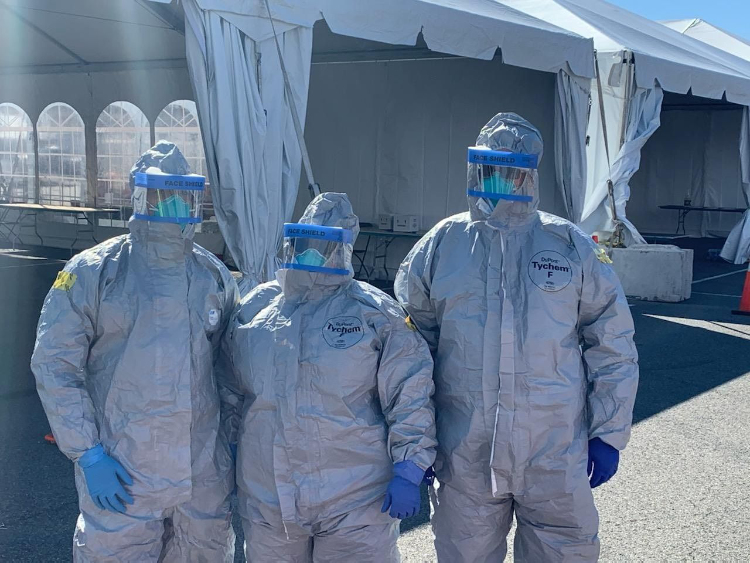 To reduce widely circulated misinformation during a frightening time, Empress EMS launched an app just two weeks into the pandemic's onset to ensure that its employees had credible, current information in easy-to-read formats and in real-time. The app also included training tips for Empress EMS staff, which help paramedics more effectively pivot during an ever-changing situation.
These steps helped Empress EMS successfully protect its staff during the ongoing COVID crisis, especially during the peak last spring, while transporting almost 10,000 COVID patients to Westchester County and New York City area-hospitals.