Palm Beach County Awards 3-Year Contract to HealthCall
Palm Beach County Florida selects HealthCall for their highly acclaimed Mobile Integrated Health (MIH) program. Their program has been successfully alleviating the strain on the 911 emergency system by proactively meeting the needs of residents' non-emergency medical needs.
The multidisciplinary team quickly began to outgrow their paper-based system and electronic patient care reporting (ePCR). The increasing number of patients and requests to expand into post-discharge care necessitated the implementation of a true enterprise MIH management system.
After an extensive review process, the selection committee narrowed their choices to six vendors. Ultimately, HealthCall was chosen for their complete offering and ability to manage patients in a collaborative, clinically-driven process, "no one else has this".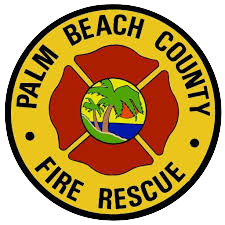 Rather than individual episodic charts, HealthCall's method of continuous charting enables longitudinal tracking and reporting. They also have ready-to-use proven care plans with patient education, coaching, and monitoring tools.
HealthCall is excited to help the Palm Beach County MIH team advance the delivery of in-home care and eliminate barriers for underserved populations in their County.