New Guide Available For Preventing Falls and
Reducing Lift Assists
New Fall Prevention Guide aids the elderly and their families in proactively reducing fall risk
Today on The HealthCall Spotlight, we talk with Teresa Poliseno and Dr. Karen Kirkham about OhioHealth's new fall prevention guide and the role of fall prevention in geriatric medicine. We discuss the guide's creation, its roots in the CDC's STEADI initiative, and the response that Poliseno and Kirkham hope to evoke in patients and caregivers. We also discuss the severe impact a fall can have on an older person's independence while challenging the idea that a fall is inevitable.
Teresa Poliseno is a registered nurse and injury prevention coordinator working primarily at OhioHealth's Grant Medical Center, the busiest adult Level 1 Trauma Center in Ohio. Dr. Karen Kirkham is a Geriatrics Program Director with OhioHealth, also working primarily at Grant Medical Center.
Click here to download a copy of the fall prevention guide. To request printed guides, free of charge, contact Teresa Poliseno at teresa.poliseno@ohiohealth.com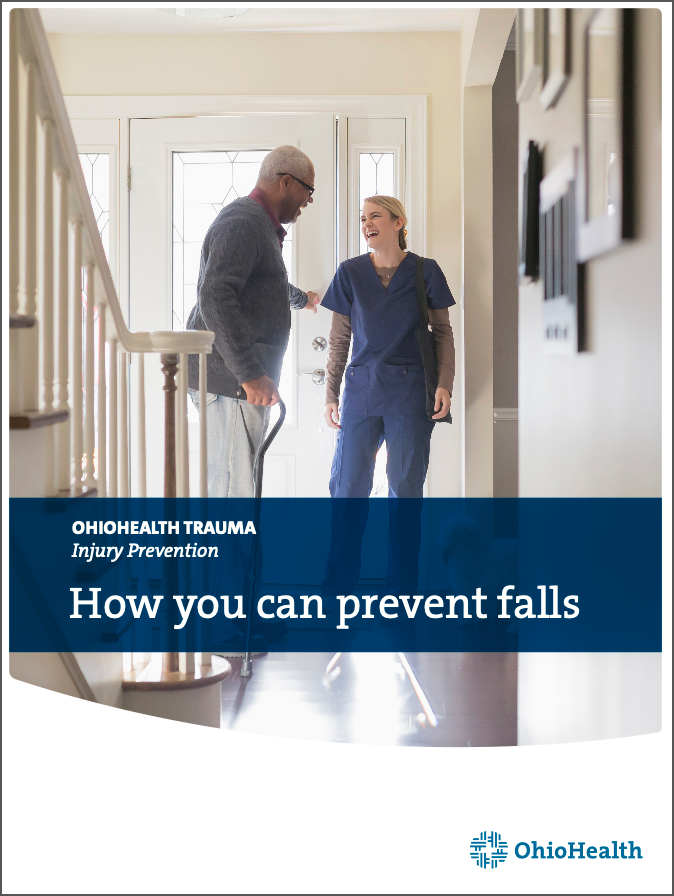 To support its clients' growing fall prevention programs, in 2021 HealthCall created a tool that also draws from the CDC's STEADI initiative: the STEADI Fall Risk SMART Chart, which enhances the baseline STEADI screening assessment with HealthCall's automated scoring and decision support tools.
If your organization is looking to create or improve a fall prevention program, please contact us to learn more at sales@healthcall.com, 219-476-3459.