Better System, Better Data, Especially During a Crisis
HealthCall helps County Health Department produce more accurate COVID data
HealthCall's innovative software platform was customized to meet Galveston's local needs as the situation unfolded. HealthCall's COVID-19 Telehealth Screening with Biomedical Monitoring is completely web-based; providers and care team members do not need additional hardware or software to access the application. HealthCall includes secure Automated Patient Response™ (APR™) patient monitoring to screen for new signs and symptoms and track COVID-19 cases remotely.
When a patient tests positive, the report is uploaded into the HealthCall system for follow-up, allowing Galveston to more accurately track and report cases. Those being monitored can then opt into texts, emails or calls from the APR automated system, streamlining the process. Changes in patients' symptoms are closely monitored while they convalesce at home.
All data is encrypted and sent to local or state health departments so that officials have a big-picture view of COVID-19 cases across their region.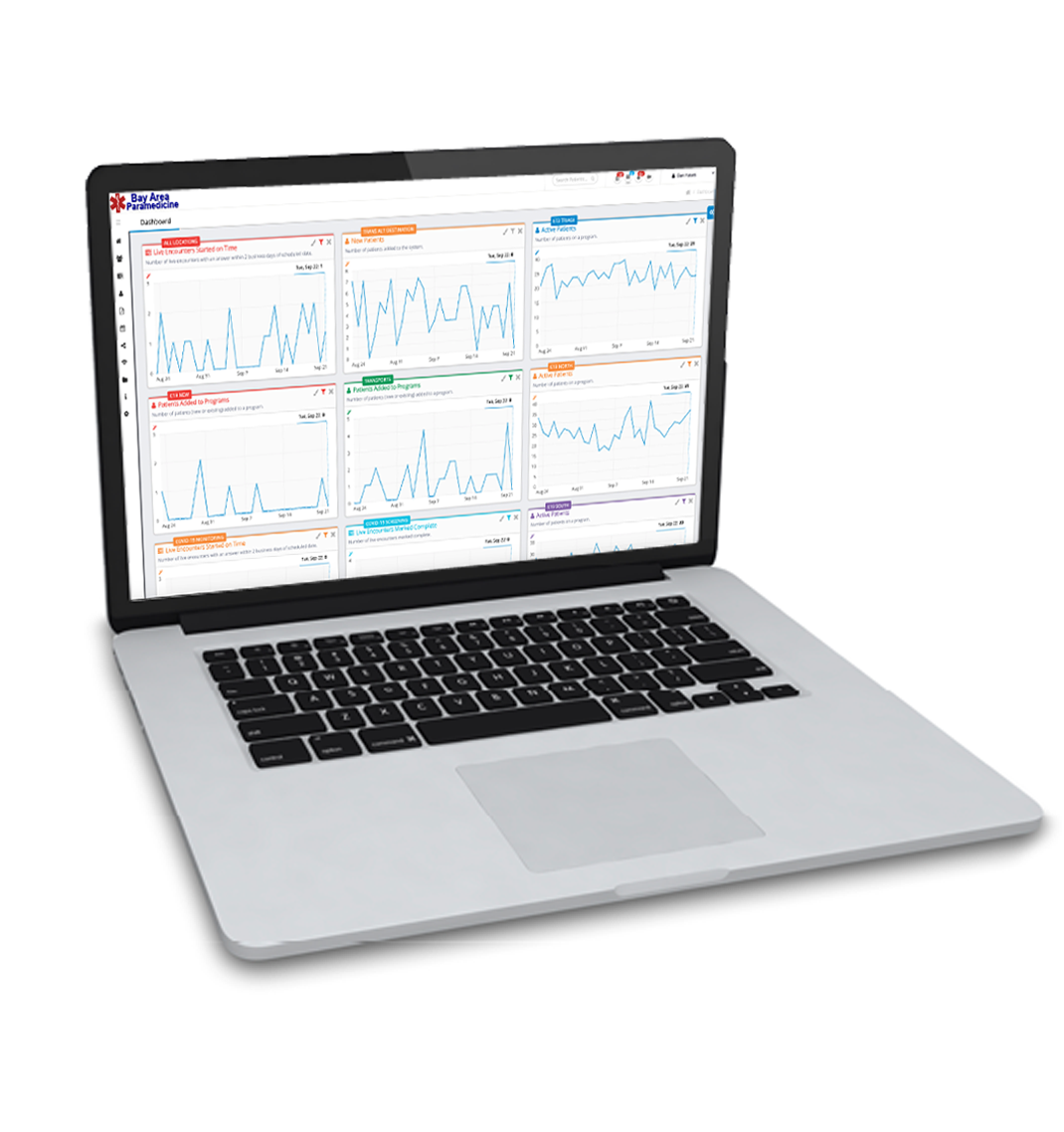 Inaccurate Data Created Confusion
Galveston's adoption of the HealthCall system comes after months of problems with under-reporting and over-reporting COVID-19 cases.
Streamlining the process means more meaningful data being reported to local and state authorities regarding COVID-19. During the beginning of the outbreak, health officials mistakenly had data suggesting there had been a spike in COVID-19 deaths among Hispanics before March 16 when actually the first COVID-19 death didn't occur in Galveston until April 3.
Recent tests were mistakenly crossing over with backlogged tests giving the appearance of a possible spike in COVID. For example, 316 tests reported during the week of September 6 may have been a week old or older. These older tests weren't being properly identified, and inaccurate numbers reflecting Galveston's positivity rate, ranging from 3 percent to 8.9 percent, were being reported, leading to confusion.
Those numbers come on the heels of this past summer. Galveston identified a number of flaws in its own system that was producing errors causing under- and over-reporting. For example, during the week of June 21, 1,472 tested positive for COVID according to the newer data; however, the district reported 1,028 cases, an undercount of 444. Between July and early September, the situation went the other direction when the district over-reported 1,168 cases likely due to backlogged testing information.
"Keeping up with real-time, accurate data during a once-in-a-century pandemic like COVID proved difficult for the GCHD care team, which was why we created this software application," said Daniel Hayes, founder and chief executive officer of HealthCall. "During a crisis, current, reliable data determines everything and can help providers and authorities better tailor their response in making crucial decisions about where to allocate resources. We are very pleased to see HealthCall contribute in this way."
Changing Course
Now that Galveston has adopted HealthCall's application, all active cases are monitored through the HealthCall system, reducing the risk of errors, duplications, false reporting, and backlogs of data that could overlap with current data. This new and more efficient approach could prove even more useful as Texas and the United States approaches the 2020-2021 flu season, in which COVID-19 cases are predicted to possibly rise. As the COVID-19 crisis continues to unfold and health authorities seek to mitigate additional surges while maintaining resources, meaningful data is more vital now than ever.