New Paramedic Program Helps Those with Mental Health Challenges
Mental Health and Addiction
Unnecessary 911 calls and ER visits reduced with innovative care model
Mental health is a growing challenge in Lexington County, part of Columbia, South Carolina's, metropolitan capital area, and this is reflected in the number of 9-1-1 calls received. In 2020, Lexington County EMS received approximately 50,000 9-1-1 calls. In 2021, they received roughly 62,000 calls.
Barely halfway through 2022, Tanee Thomas-Tedford, NRP, CP-P, of Lexington County EMS, said her division expects that number to keep climbing. Lexington Medical Center Foundation was instrumental in facilitating a Duke Endowment grant in which Thomas-Tedford's division was asked to get that number down. The initiative is called Uplift Lexington County, and is in partnership with Lexington County Department of Mental Health, Lexington Medical Center's social services, and a nonprofit called Serve and Connect.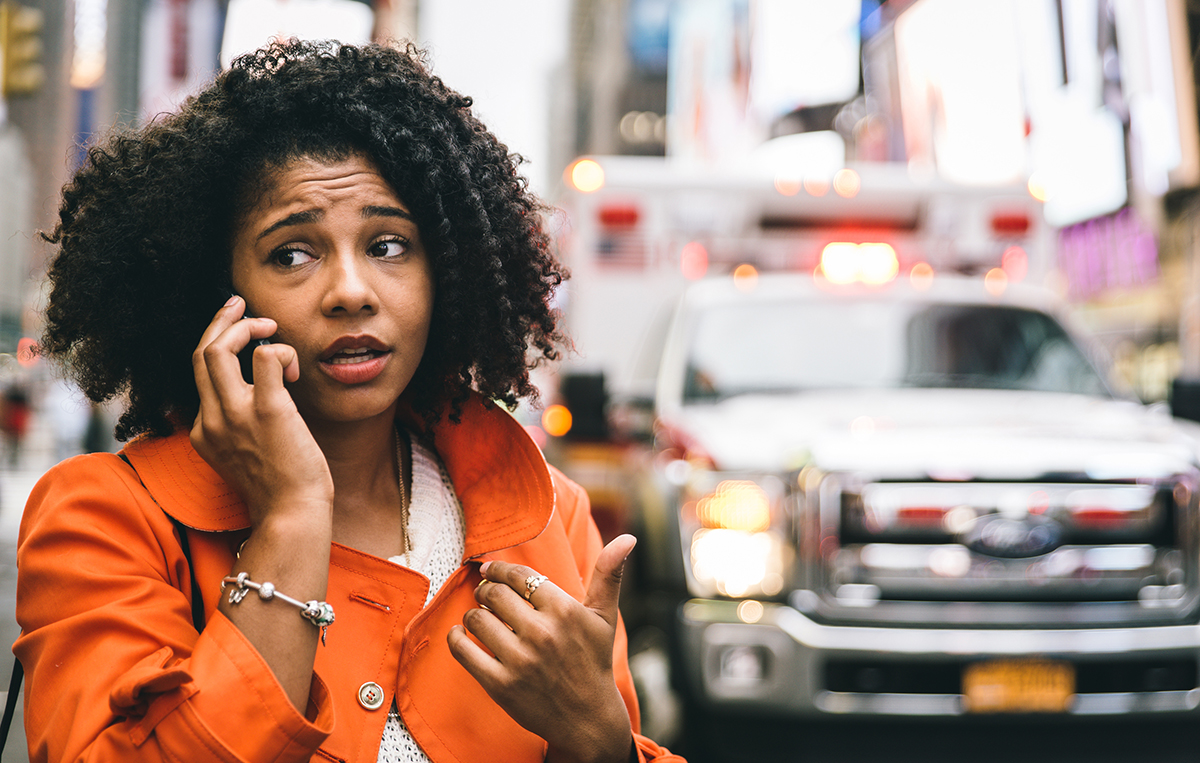 It's the work smarter, not harder approach," she said. "We have been tasked with lowering unnecessary 9-1-1 call volume and reducing recidivism. To do this we are focusing on those with chronic mental health and substance abuse disorders who repeatedly call 9-1-1 frequently. As a paramedic, mental health/drug/alcohol calls are one of the hardest because there are so many stigmas involved, and it involves people overdosing. It's personal. And it's scary. It's a problem a lot of folks would rather not deal with because it's a big, complicated problem."
A significant portion of these repeat 9-1-1 callers or "high-utilizers" have various combinations of addiction and mental health issues, with many of these patients undergoing multiple expensive visits to the hospital emergency room for conditions that could potentially and more effectively be managed in primary care or other outpatient settings.
"Some high utilizers will call three times a day," said Thomas-Tedford. Callers' complaints run the gamut from anxiety attacks to headaches to chronic pain to requests for medication refills to actual overdoses.
Lexington Medical Center Foundation received a nearly $1 million, three-year Duke Endowment
Grant focused on improving mental health care. Lexington County EMS is one of the recipients of this grant, with the goal being to expand mental health care resources, as well as create more tailored plans of care and reduce barriers to access, such as getting patients who call 9-1-1 to outpatient resources and providers that are equipped to handle ongoing mental health issues.
Lexington County EMS reached out to HealthCall to create a customized clinical management program so that Thomas-Tedford and her team, community paramedic Austin Pace and EMT Tiffany McCall, could more quickly log in, create files and refer back to high utilizers, as well as vulnerable adults, and intervene with different care management approaches to reduce repeat calls. Calls, visits, and patient follow-up needs are now all standardized, streamlined and maintained in one place, allowing for faster reporting. A few months into using the HealthCall system, Thomas-Tedford and her team can now prioritize patients, such as the ones most receptive to intervention, and document personalized patient interactions, which means when a high utilizer pops up in their system, they have a more thorough history of what happened during previous interactions. As they get further into using the new program in the coming months, Thomas-Tedford and her team will use the detailed analytics to provide insights into their performance and track changes in call volumes.
"I describe HealthCall as having a desk full of well-organized sticky notes all in one spot," said Thomas-Tedford. "With this new software, we now have all interactions with our high utilizers and vulnerable adults all in one place. We have reminders to set up virtual meetings or follow through on a task. We have patients' demographic information, next of kin. We can more readily set up care teams so that the intervention has a greater chance of success. We even have the option to flag someone as a safety risk."
A recent report from the South Carolina Department of Health and Environmental Control found that total drug overdose deaths increased 53 percent between 2019 and 2020, and experts expect these high numbers to continue. The ongoing COVID-19 pandemic and related stressors, Thomas-Tedford said, has significantly contributed to the ongoing problems of anxiety, depression, and substance abuse that paramedics are seeing on the ground.
"Our hope for those struggling with mental health and/or substance abuse issues is to let them know, first and foremost, that they matter and they deserve to be well! "
People take addiction, alcohol abuse and mental health very personally," said Thomas-Tedford. "Our EMS crews try to shed light on something most people don't like to talk about. This county has some good-hearted people in the community showing up and wanting to be part of something that's bigger than themselves. Our hope for those struggling with mental health and/or substance abuse issues is to let them know, first and foremost, that they matter and they deserve to be well! We want to help advocate and help navigate alongside them, as they do the hard work only they can do. If we can help our patients find or discover their purpose, then that's half the battle. They want to be seen, heard, and know that they matter, too."