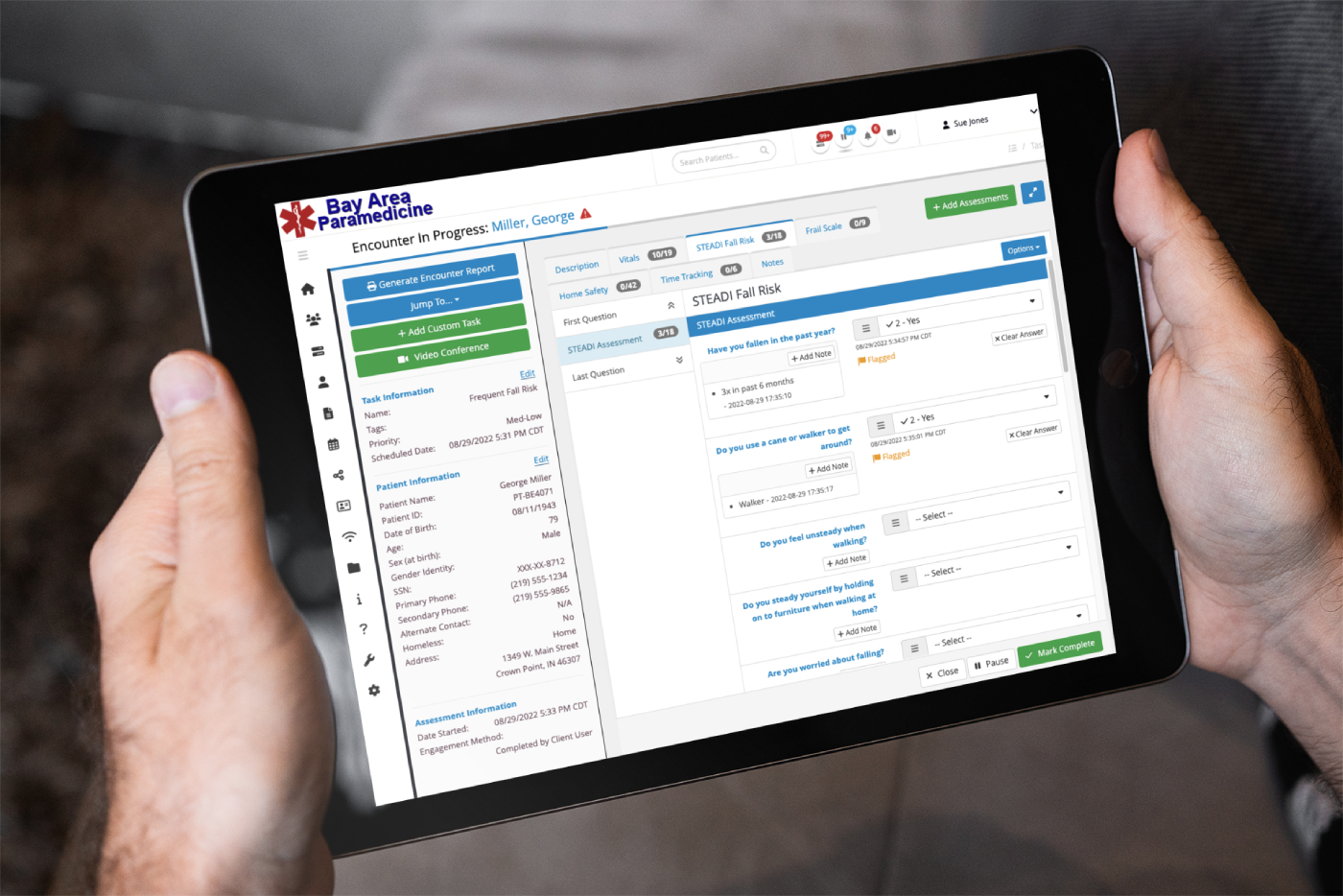 Increasingly, the field of paramedicine is being recognized as a way to address and close the gaps that exist in rural and underserved urban communities where disproportionate numbers of elderly citizens, immigrants, and impoverished families often struggle to receive even the most basic care. Community Paramedicine programs adapt to the specific needs and resources of their community and work closely with other local health care providers and community stakeholders to deliver care and help maintain the health and well-being of residents.
While paramedics typically drive the care delivery process, they work as a team coordinating care with physicians, social services, law enforcement, community resources (shelters, food banks, meals on wheels, ride share services, etc.), and rehabilitation facilities. This is essentially "Community Paramedicine," EMS-lead care coordination where paramedics take primary responsibility for being the on-scene and in-home proactive care providers.
Mobile Integrated Healthcare is also enabled by paramedics but utilizes a very different care model and partners.